RECORDS AND INFORMATION MANAGEMENT CONSULTING SERVICES
1-800-803-1083
Southwest Solutions Group RIM Consulting Services
No matter what form your information is in or what form you need it to be in, we can help you towards a information management solution to improve your business process. Our professional information management consultants will develop a comprehensive strategy for improving information processes within one department or company-wide. We have the knowledge, expertise, and products to improve your process, no matter what stage it is in. Let us do the work for you. Down to the specific details, we will evaluate and recommend the right information management products and services that are right for you.
SSG Information Management Consulting Services
Survey & Analysis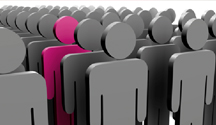 Our professional service consultants - trained to ask the right questions to analyze your situation and uncover your needs - will work with you to improve your information management system.
An assessment of your business process includes reviewing:
Document Formats: paper, micrographic, electronic.
Document Lifecycle: how long they are personally managed, active shared, actively stored, and inactively stored.
Workflow Analysis: who shares them and how they are used.
Frequency of Document Use: how often you access them.
Rate of Document Retrieval: how fast you need to access them.
Document Retention: how long you need to maintain them.
Classification & Indexing: how you organize them.
Space Utilization: how efficient your storage methods are.
SSG RIM Consulting Services
Records & Information Consulting Services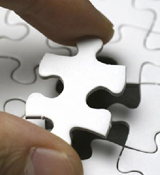 Southwest Solutions Group Records & Information Management Teams can manage your records project, while minimizing interruption to your operation. The possibilities are endless, but include:
Barcode Label Application
Color Code File Label Conversion
Top Tab to Side Tab File Conversion
Digital Imaging Document Preparation
File Re-classification
File Scrub (re-organizing documents within a file)
Document Purge
Archive Organization
Relocation Services
SSG Database Development Services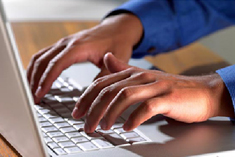 Database Development
To bring your file system to the next level of control and to prepare for the document technology tools of today and tomorrow, we can validate your file inventories. We'll conduct a physical document or file inventory and collect the data to record an accurate database of your entire file system.
SSG Record Services
Inventory (Records & Assets)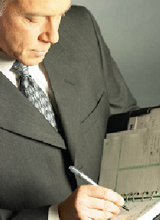 To bring your file system to the next level of control and to prepare for the document technology tools of today and tomorrow, we can validate your file inventories. We'll conduct a physical document or file inventory and collect the data to record an accurate database of your entire file system.
SSG Relocation Services
File Relocation Service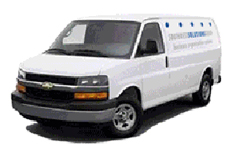 We understand that timely relocation of your files with minimal interruption is critical during a time of transition. We will professionally handle your file relocation needs including mapping record locations; sequencing and labeling each series; uploading, transporting, and reloading shelves and/or cabinets. We'll conduct a final inventory - all while auditing the process to ensure an accurate file system transfer.
Benefits of SSG Consulting & Services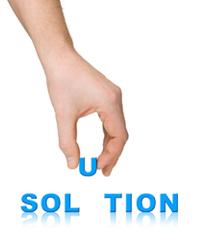 Southwest Solutions Group's Project Managers and staff are dedicated solely to your transition. In our experience, internal employees attempting to complete records and information tasks similar to this typically take up to twice as long to complete, due to interruptions and other demands placed on their time, locating lost records during the process, etc.
You may not be able to estimate actual costs of your recoprds and information project. We offer Close-ended Pricing based upon your specific scope of work. Unexpected overtime costs for your own employees may be surprisingly significant. You know exactly what resources are required to complete the project.
Your Employees do not suffer from fatigue/lower morale.
Southwest Solutions Group is accountable for providing successful project results and for meeting the agreed-upon time frame established.
Southwest Solutions Group provides full training and on-going Records & Information Project Management. You and your staff can attend to your daily responsibilities while the project is being completed. You don't have the worry of hiring and training workers and monitoring their progress.
In most cases, you can enjoy the benefits of your new records and information system sooner.
SSG Records & Information Management Experience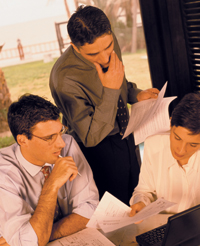 Providing Records & Information Management Systems since 1969 enables us to bring together all the experience, supplies, tools, equipment, and people necessary to achieve this transition in the shortest period of time, saving you and your staff many hours of time and frustration.
Throughout all stages of the records and information project, Project Managers will assist in locating any record or document in transition that may be needed by your staff.
All aspects information and of the records and information project will be considered and discussed with you, prior to the start date, including general clean up and security issues.
Confidentiality - Our Commitment
STATEMENT OF CONFIDENTIALITY AND VALIDITY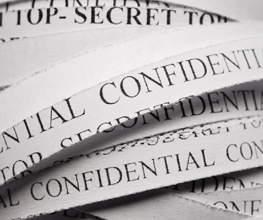 Southwest Solutions Group is committed to protecting the privacy of our clients and prospective clients. Information gathered through on-site surveys, client meetings and all correspondence is protected by our confidentiality policy regardless of the outcome of proposed solutions.
Process Development & Implementation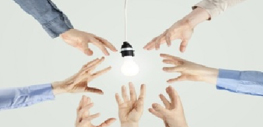 We utilize a combination of Six Sigma and Lean philosophies to compliment the development, implementation and quality control methods.
One of the major benefits of our process is its demand for a fact-based and data-driven analytical approach. Each project is evaluated and tested through a series of processes that enables maximum efficiency and quality controls.
In short, what sets our Lean Six Sigma process apart from its individual components is the recognition that you cannot do "just quality" or "just speed," you need a balanced process that can help and focus on improving service quality, as defined by the customer within a set time limit. These processes allow us to:
Emphasize the need to recognize opportunities and eliminate defects as defined by customers
Recognizes that variation hinders our ability to reliably deliver high quality information management services
Require data driven decisions and incorporate a comprehensive set of quality tools under a powerful framework for effective problem solving
Provides a highly prescriptive cultural infrastructure effective in obtaining sustainable results
Focus on maximizing process velocity
Provide tools for analyzing process flow and delay times at each activity in a process
Center on the separation of "value-added" from "non-value-added" work with tools to eliminate the root causes of non-valued activities and their cost
Our approach to deploying records and information managment teams within our organization is to ensure that each member knows what is expected of them.
Testimonial

"They determined our file folder volume needs, provided all of the conversion supplies, generated the bar codes and color labels ahead of time and then brought in a file conversion team to complete the transfer. The operation was clean and simple. We would never have been able to have completed it utilizing only our staff."
"This was a very professional experience. Jen was very knowledgeable and friendly. Thanks for a great job!"
Melanie Kasper
Mazur Vernon
Testimonial
"Southwest Solutions, in particular Jen, made the file conversion process as painless as possible, considering we were moving and getting use to our new environment while the conversion was taking place. I also really appreciate the fact that Jen made every effort to stay on schedule, even when a few curve balls were thrown her way. Basically, she has been all about finding solutions!"
Victoria Jalo
Kosmos Energy