NEED A RECORDS AND INFORMATION SPEAKER? 1-800-803-1083
Southwest Solutions Group is pleased to provide dynamic records management and information technology speakers on a variety of topics! Anna Stratton, Director of Information Management Systems has shared her knowledge and 20+ years of experience with ARMA Chapters across the country.
Ms. Stratton specializes in helping clients get back to basics of records management and presents current complex terminology and processes in an entertaining and educational format. Given enough notice, we are pleased to create one-hour presentations on topics that are specific to the needs of your group. Hear what past attendees have said of Southwest Solutions Group presentations.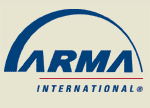 "Just wanted to say how great it was to meet you today! Apart from giving a fabulous presentation, you motivated me to rush back to my office and dig out my Six Sigma for Small Business again."
Sam Khandwala
VP Professional Development, ARMA Dallas
"You are amazing! Your presentation stated the facts in a simple format so that everyone would understand, but at the same time did not offend those who have expertise in the imaging area. Your enthusiasm is genuinely reflected in your words. I truly believe everyone left the ARMA luncheon/meeting with plenty of "food for thought"
Sam Khandwala
VP Professional Development, ARMA Dallas
High Density File Storage Transition

If you've just made the decision to move to a high density file shelving storage solution, then you're on your way to an efficient and productive file system. Join us as we review the options for planning, transitioning improving and maintaining your high density file system.
Using RFID technology to Control Your Assets

Whether is office assets, equipment, computers or medical supplies, RFID tracking technology may be the solution for you. Join us as we take the mystery out of RFID, talk about real life installations and review budget considerations.